November 19, 2022 - These 40 brave souls didn't let 17-23 inches of lake-effect snow get in the way of an all-day coaching session. Some of our singers came from as far away as Gaylord and Traverse City in northern Lower Michigan. What dedication! It was amazing what we accomplished in one-day with coaches Steve and Renee Tramack. We look forward to working with them again in January and beyond. Education is a priority for the Grand Rapids Chorus Sweet Adelines.
We also got to hear our newest quartet sing. They WOWED us! Meet West Blend - Judy Westers (Bari), Sonja Acosta (Lead). Colleen Pierson (Tenor) and Leah Williams (Bass).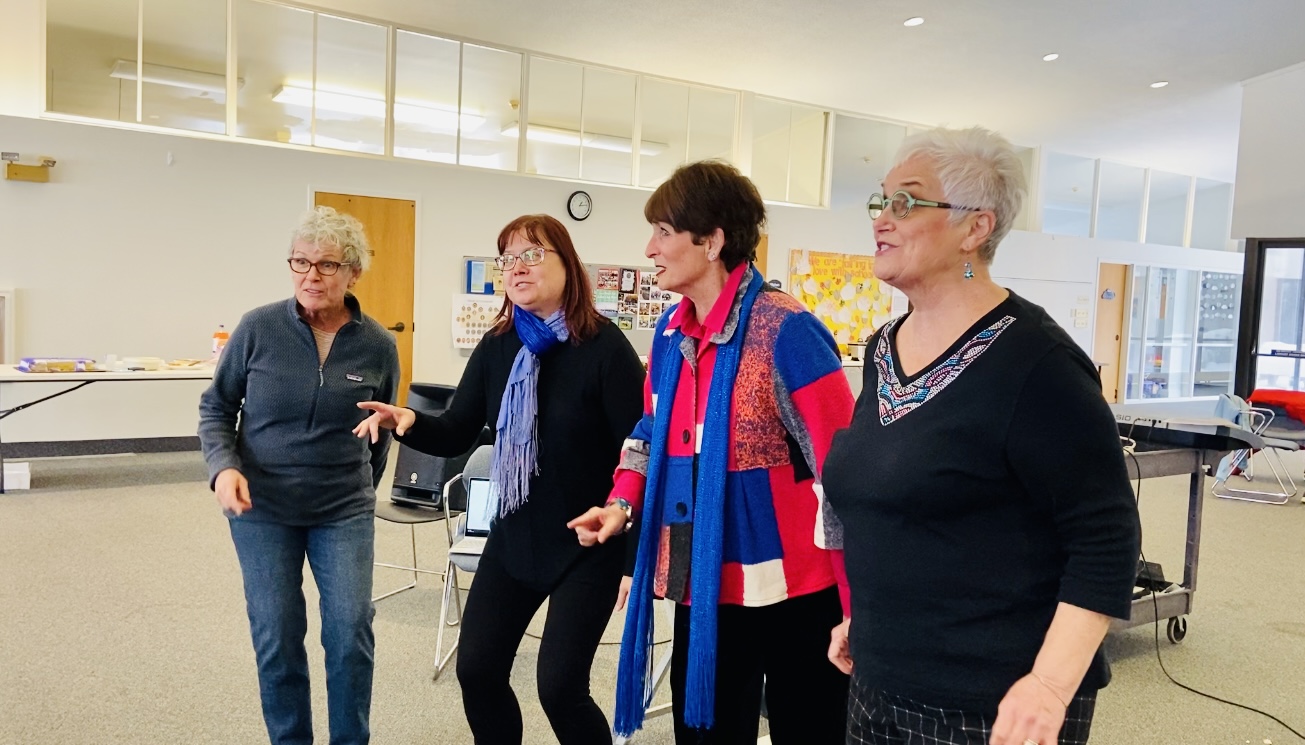 The chorus likes to have fun. We were entertained when four of our fellow singers played a game called Shake-it-Off. The game involved a tissue box and a bunch of small balls. The goal - be the first one to shake all the balls onto the floor. What a hoot!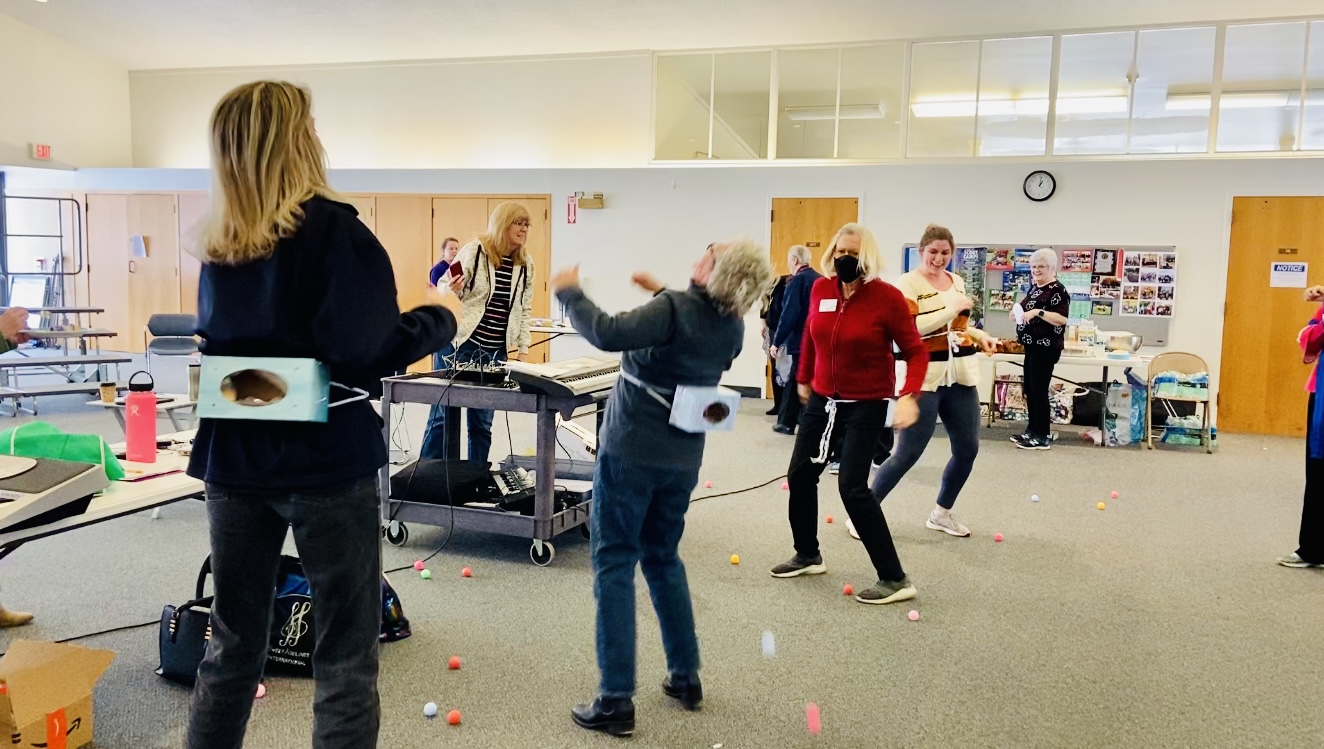 Grand Rapids Chorus is part of Sweet Adelines International. We invite you to visit our rehearsals on Mondays at 7pm. Click
here
for more informatioin.